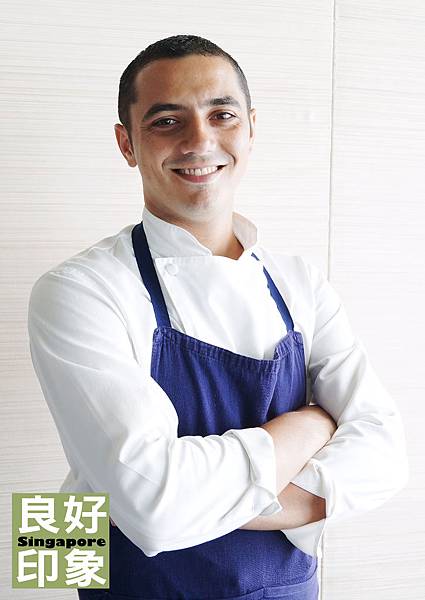 Chef Julien Royer is inspired by the Artisanal Cuisine Movement that is built around a passion to showcase the freshest ingredients through simple but beautiful dishes that reflect both culinary tradition and his own creativity. He is the latest culinary rising star to grace the kitchen of the iconic JAAN at the Equinox Complex, as Chef de Cuisine.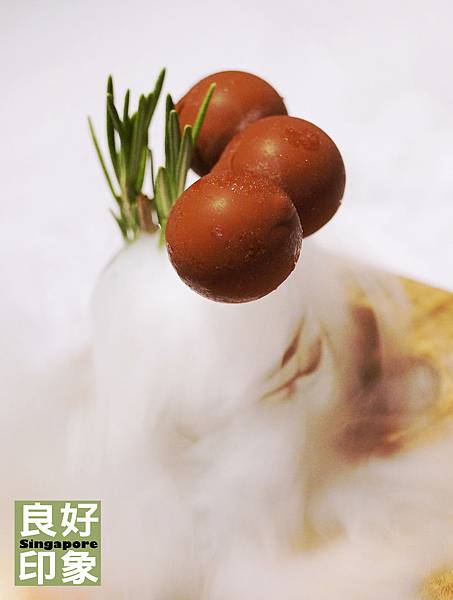 A native of Cantal, in Auvergne, Central France, Chef Julien was born into a family of farmers from four generations which instilled in him a greater appreciation for ingredients in their pure and organic state. Growing up on the family farm, young Julien learnt to respect the idea of carefully grown vegetables and animals raised humanely. He was also taught to value the beauty of seasonal produce, watching firsthand how each animal, vegetable and fruit had its time and place during the year when it was an embodiment of perfection.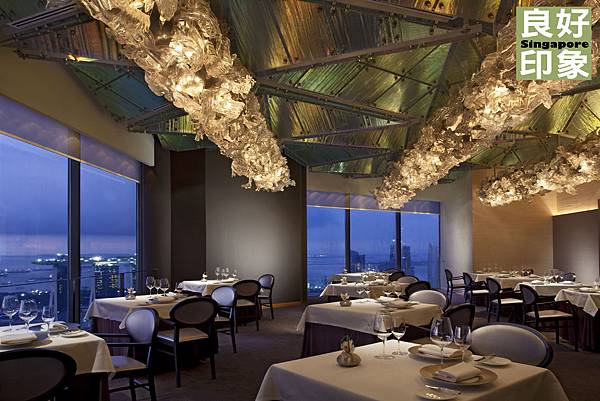 JAAN's Chef de Cuisine Julien Royer ushers in light and vibrant flavours at JAAN with his new spring/summer inspired menu.
"Spring and summer are all about evoking clean and fresh flavours. In keeping with this theme, creations on my menu are lighter, more subtle and feature unusual varieties of delicately prepared vegetables and seafood that are best harvested in these bountiful seasons." says Chef Julien.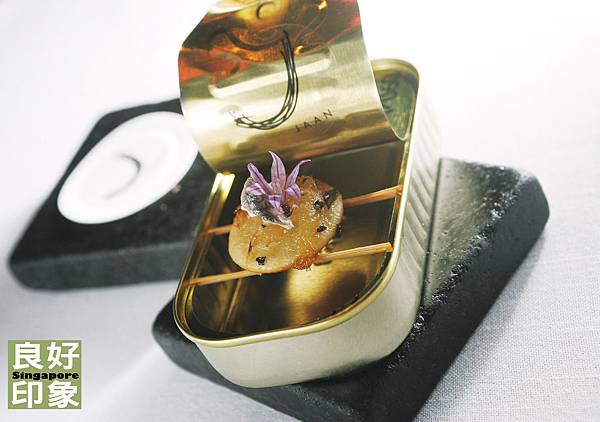 Chef Julien's new menu highlights include an intensely flavoured "Spring Infusion". A chilled herb-infused tomato consommé is artfully poured into a bowl of brightly coloured radishes, heirloom tomatoes and creamy burrata. The dish is adorned with a final hint of grated horseradish, adding a touch of heat to the visually stunning dish.
Another notable dish is Chef Julien's "Confit Arctic Char". Paired with fresh almonds and whole baby carrots tossed with orange juice, cumin and argan oil, the arctic char is gently cooked and lightly dressed with a bouillabaisse sauce before being presented at the table.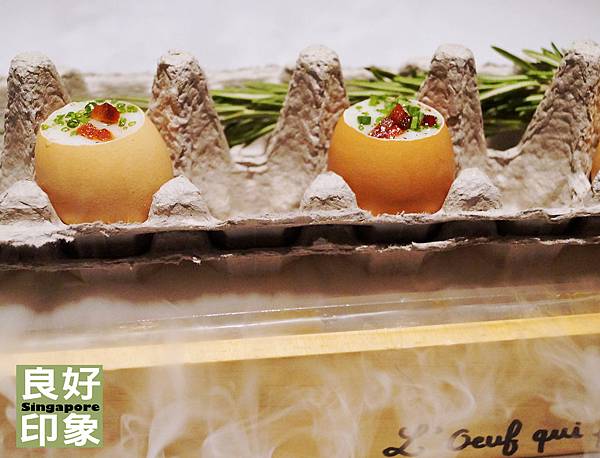 Guests are offered a taste of luxurious decadence with JAAN's "Grilled 'Landes' Foie Gras" which is lovingly glazed in honey and accompanied by Gariguette strawberries, shiso and a Japanese black dashi.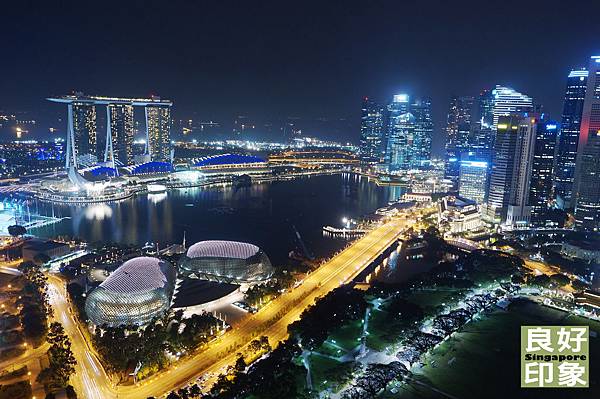 Sponsored by S.Pellegrino & Acqua Panna, the Asia's 50 Best Restaurants list is decided and voted by peers and some of the most highly respected opinion leaders and figures in the F&B industry. In its inaugural year, Asia's 50 Best Restaurants 2013 was created to recognise the exceptional efforts made by the restaurant industry in Asia.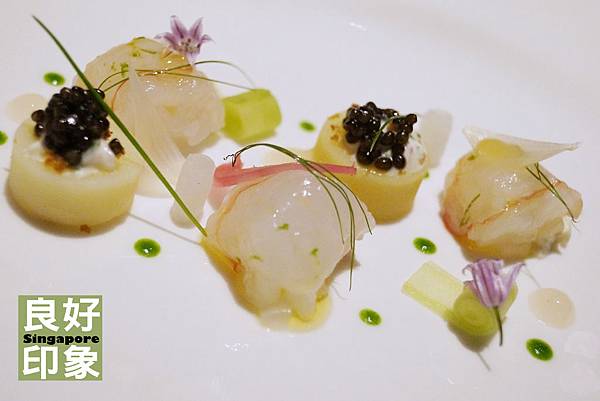 JAAN was one of only 10 restaurants in Singapore to be recognised on this list. In addition to its ranking, the restaurant also took home the coveted 'The One to Watch' award sponsored by LesConcierges. This was conferred in recognition of JAAN's significant impact on Asia's dining scene within a relatively short period of time and its potential to rise up the rankings in future years. Organisers were in unanimous agreement that JAAN was most deserving of the coveted title for its constant quest for excellence in food and service as well as its ability to continually push the boundaries of fine dining.
JAAN'S GARDEN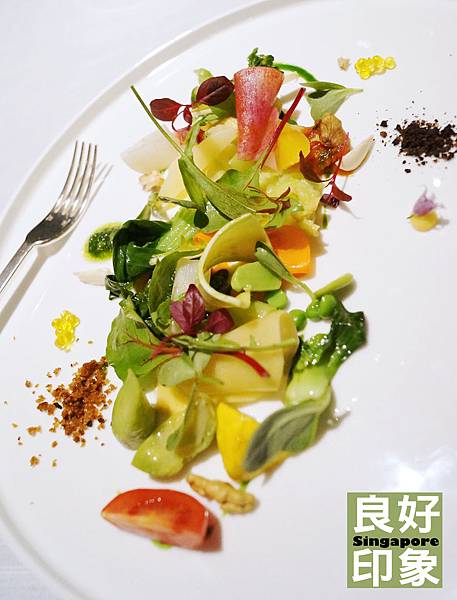 Season's best composition, wild herbs
GRILLED 'LANDES' FOIE GRAS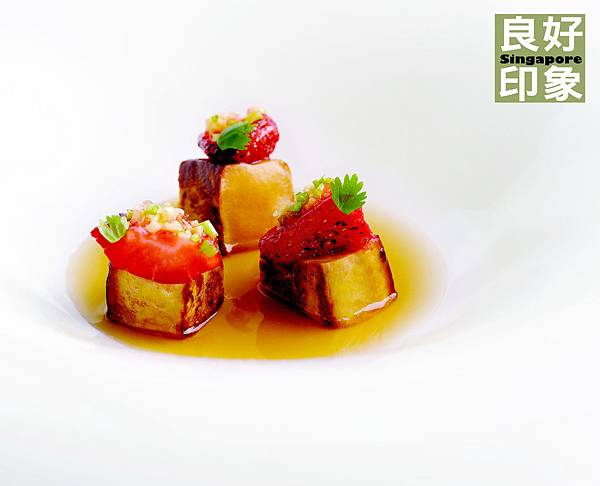 'Mara des bois' strawberries
KAGOSHIMA BEEF STRIPLOIN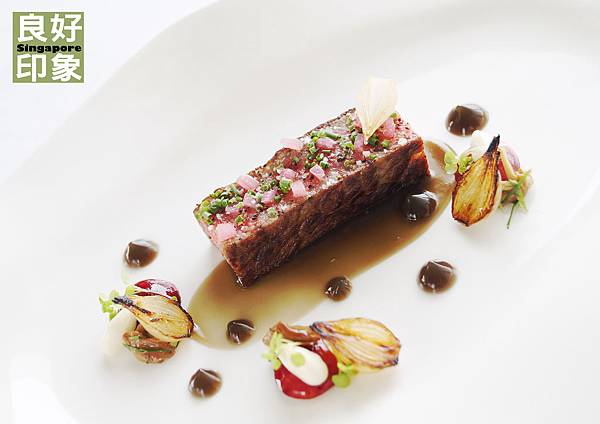 Mushroom ketchup, cherry, almond
Lunch
3-Course Menu $68++
5-Course Menu $118++
7-Course Menu $158++
Dinner
5-Course Menu $198++
7-Course Menu $238++
10-Course Menu $298++
A la carte options are available for dinner
to 10% service charge and government tax 7%
JAAN has received innumerable awards of excellence including:
* 'One to Watch' Award, San Pellegrino's Asia's 50 Best Restaurants 2013
* Meat and Livestock Australia 'Rising Chef of the Year', World Gourmet Series Awards of Excellence 2012
* Best Dinner Experience (Western) Award of Excellence, G Restaurant Awards 2012
* Certificate of Excellence for the Year of 2012, TripAdvisor
更多中文Chinese請參考將最好最時令的食材呈現給饕客-「JAAN」餐廳 Chef Julien Royer
JAAN Restaurants
Swissôtel The Stamford, Singapore
2 Stamford Road ▪ Singapore
Phone: +65 9199 9008
Email: reservations@equinoxcomplex.com
Lunch:
12.00 - 14.00
Sunday and public holidays: closed
Favorable Impression Media
English Text:Elly chou
Photo By: jacky
Assistance: Swissôtel The Stamford
2013 Singapore