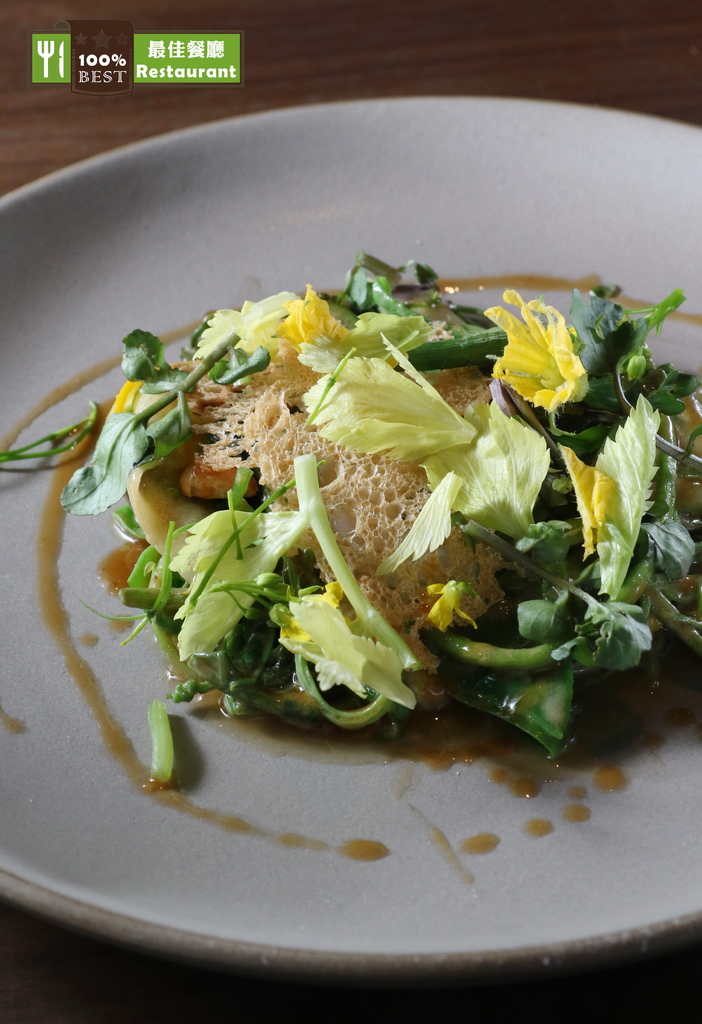 Favorable Impression Media's 2016 Asian Chef & Best Restaurants Guide already announced.Taiwan on line media first time select the significant restaurants of Asia.This event's selection area covers mainly Asia's urban restaurants and it targets Asia business elites. Re-known restaurants in Taipei including RAW, MUME, S.T. A.Y............and etc. are all in the short list.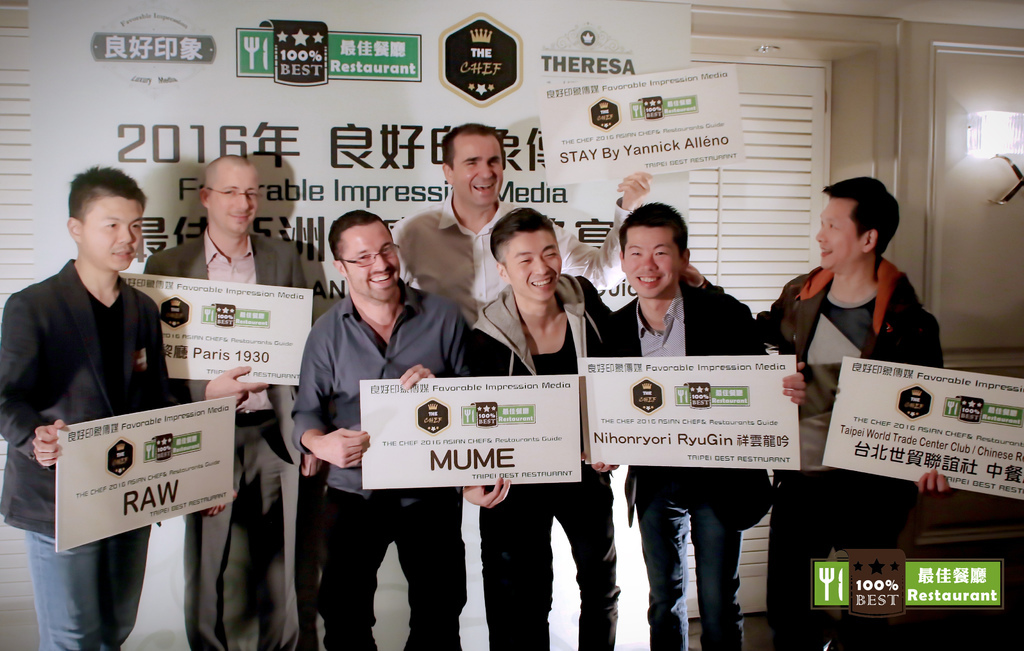 According to the dining need of business elites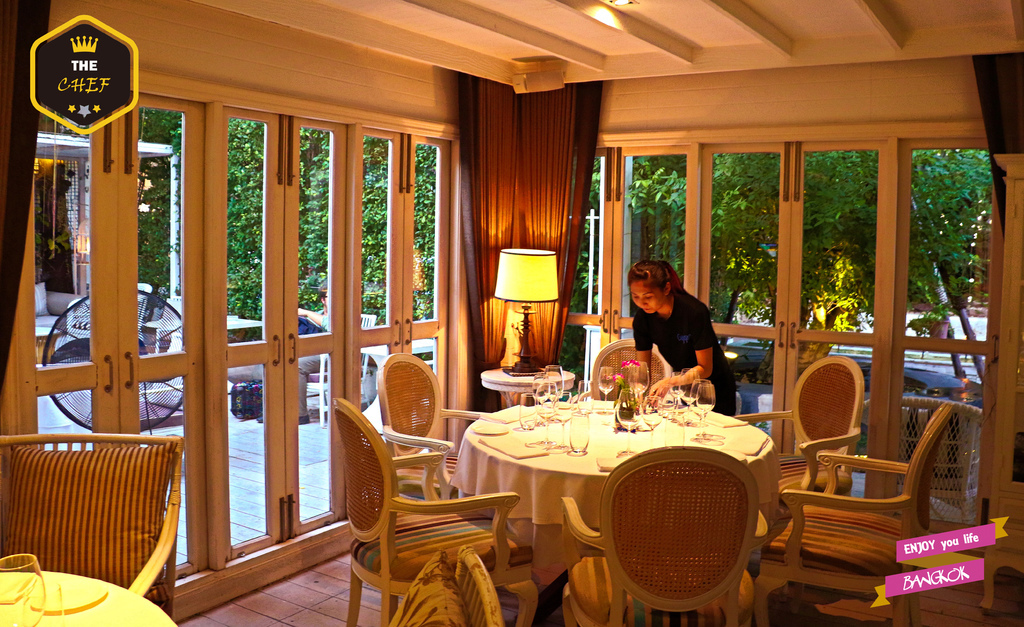 According to last year's Asia's new affluent consumers survey, Taiwan has the highest potential for high-end fine dining in Asia. Therefore, this selection has been conducted especially for the dining need of business elites. In this survey results, they will include 17 restaurants in Hong Kong, 22 in Tokyo, 13 in Kyoto, 7 in Taipei, 13 in Singapore, 15 in Bangkok, 5 in Macau and there will be no ranking of any restaurants.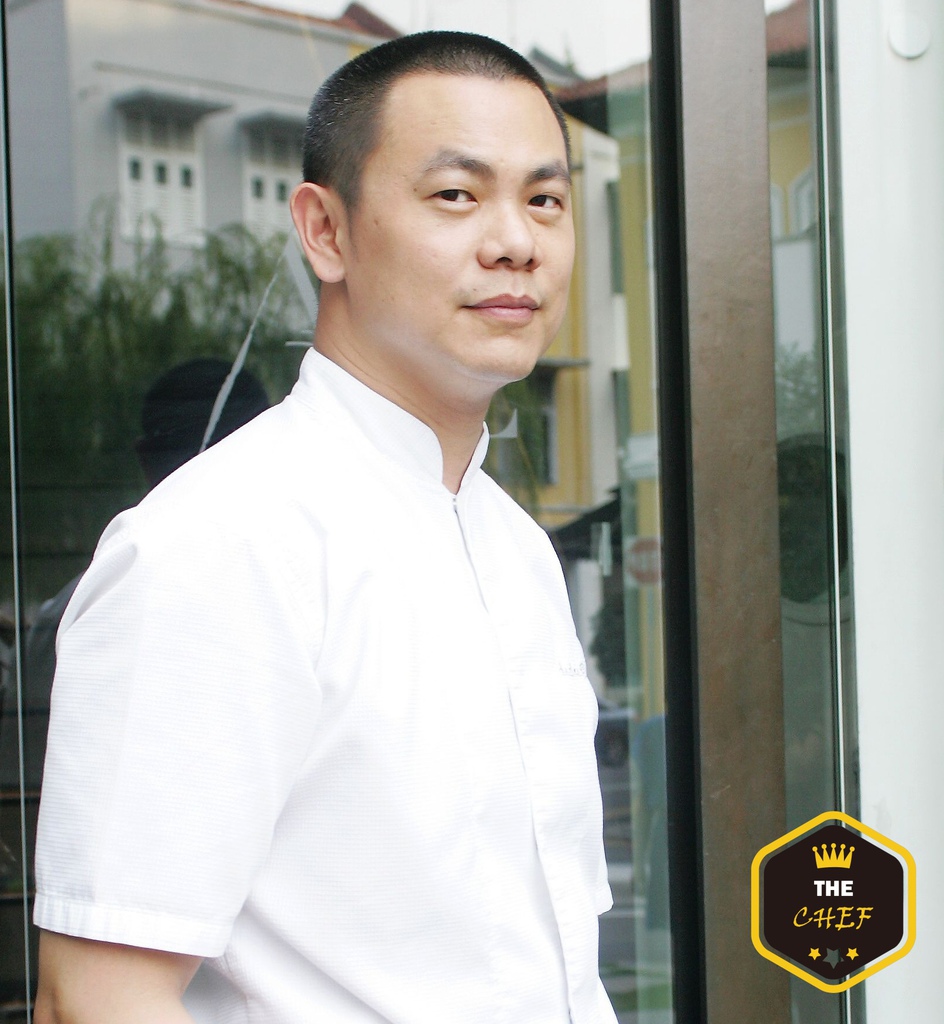 Taiwan's celebrity chef André Chiang is in the list and his Restaurant Andre in Singapore as well as his RAW in Taipei are shortlisted. Andre Chiang's unique international experience and his original Octophilosophy have drawn attention from international media continuously.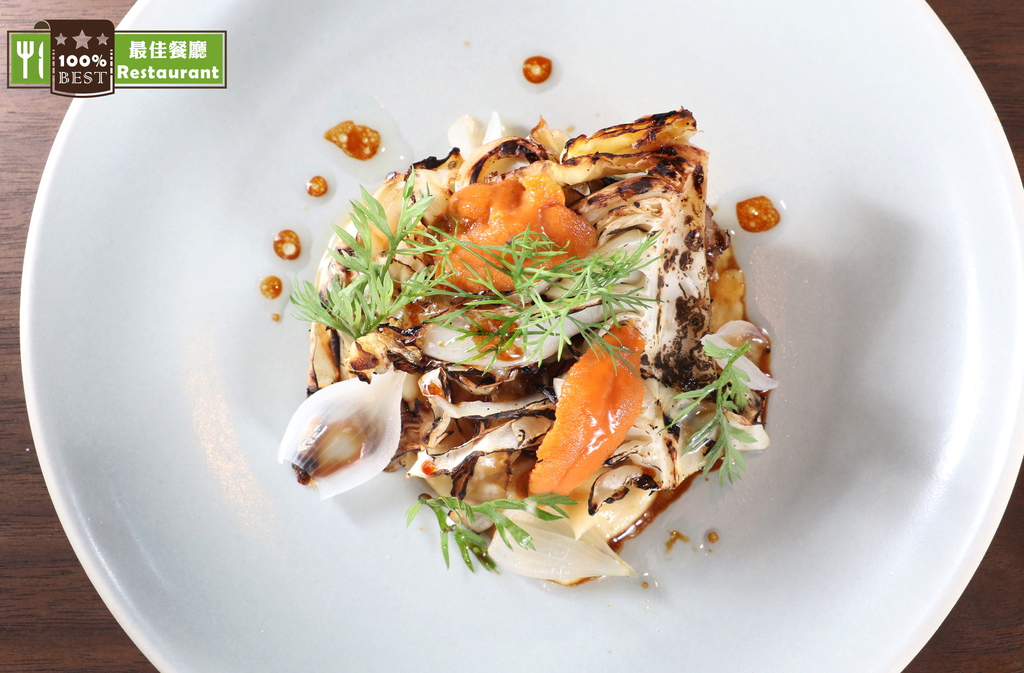 His RAW in Taiwan also started the Bistronomy trend domestically and hence he becomes an important figure to lead dining fashion in the greater Chinese area.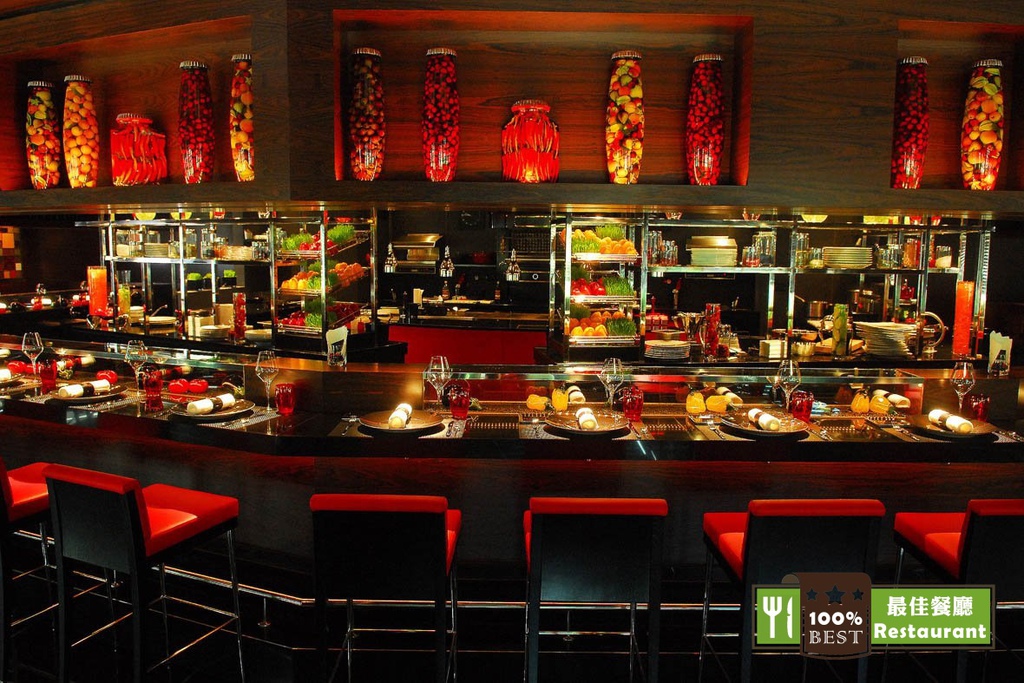 Joel Robuchon from France is the one who introduced fine dining into Asia and his restaurants in Tokyo, Hong Kong, Macau and Bangkok are also short-listed this time. This shows the status of the Joel Robuchon brand among business elites. It's also worth mentioning that the two biggest cities in Japan no matter for business or sightseeing, business people find them cities of gourmet.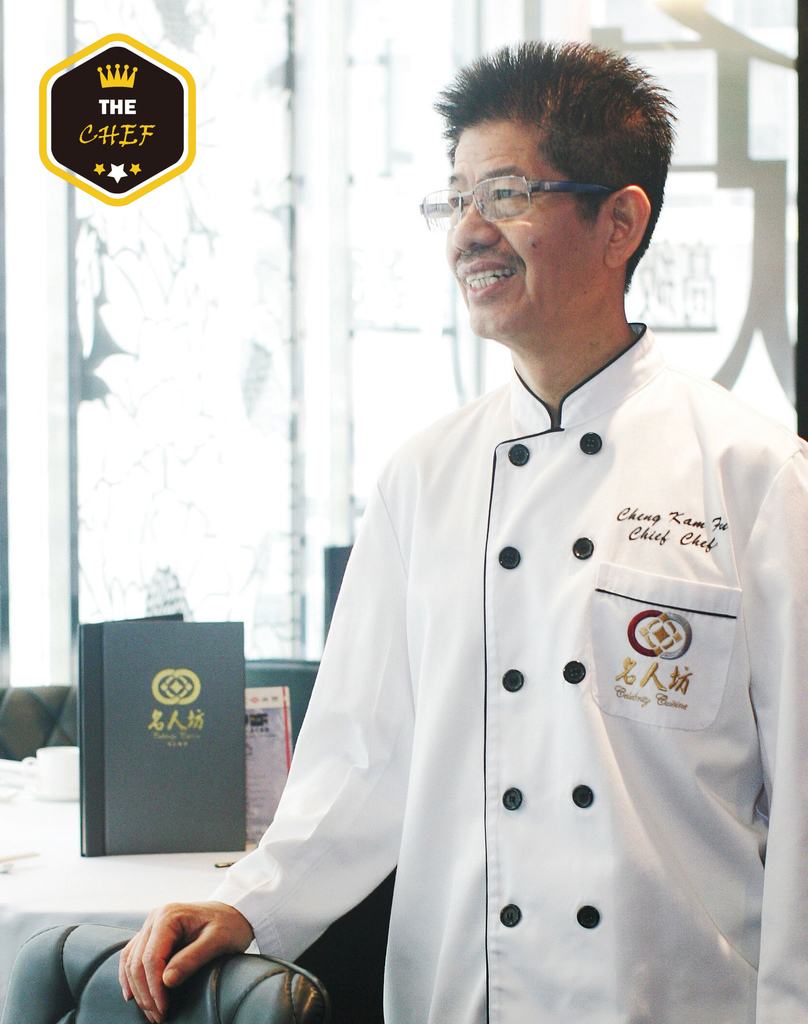 Hong Kong and Macau still lead in Chinese cuisine. The extensiveness of top ingredients and highly experienced cooking skills of the chefs have allowed Cantonese cuisine to stay ahead of China's eight cooking schools. Hong Kong in the meanwhile is the heaven of multi-national gastronomy.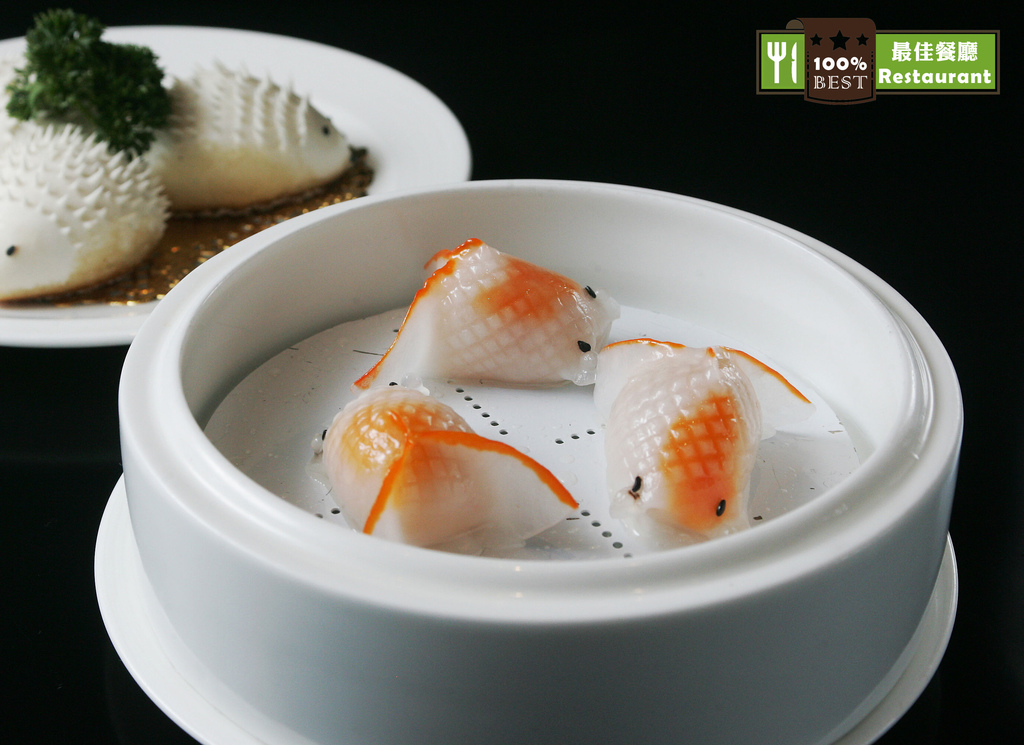 As a financial center, businessmen can always find restaurants above average standards.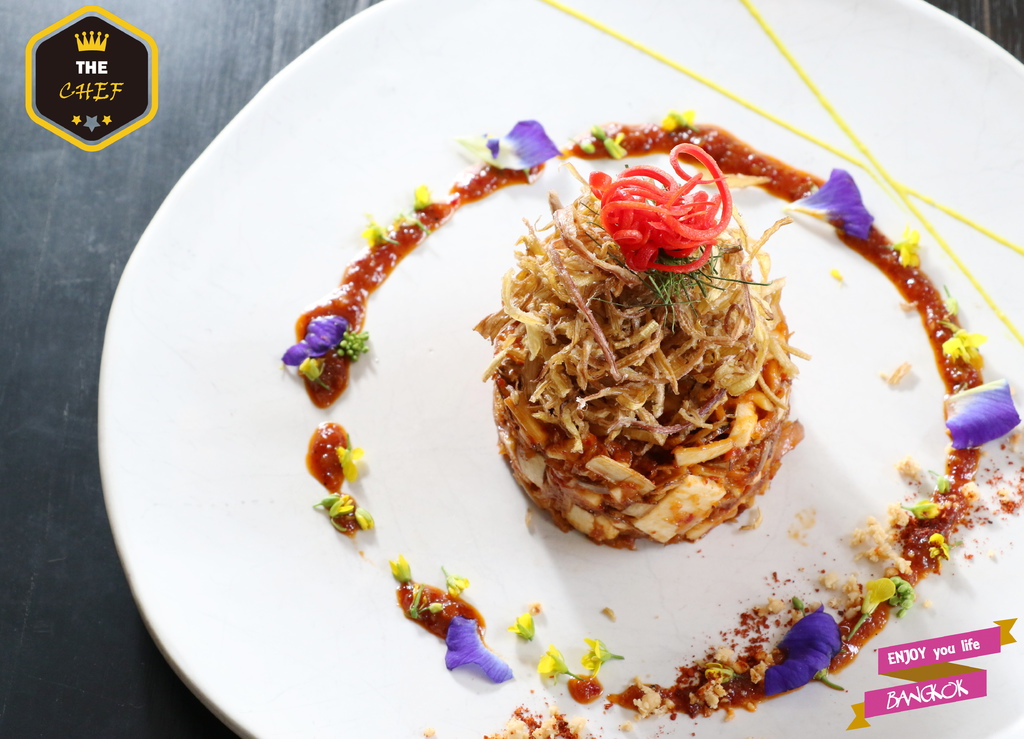 It is also observed that the restaurants which can integrate diverse cooking skills, have great presentations, offer layers of balanced flavours and also creative in using local ingredients will gain popularity among business customers increasingly in the future. Chefs in Singapore and Thailand have relative advantages as they often go abroad to fine-tune their cooking skills in their spare time.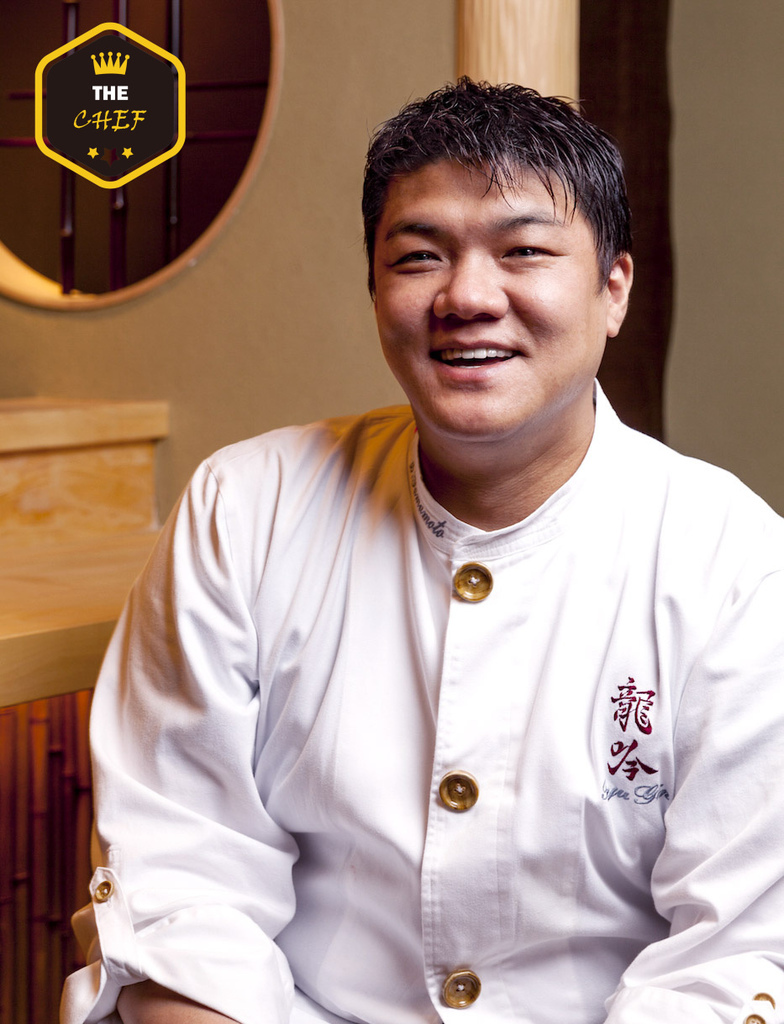 The restaurants selected this time are mostly pro new style cooking. Not only can they showcase cooking skills evolved with time but also take care of the representations of five senses. The service level and restaurant ambiance are part of the selection criteria. Also, there are conventional restaurants selected for their stable high level of ingredients and cooking skills that offer customers comfort and reliability.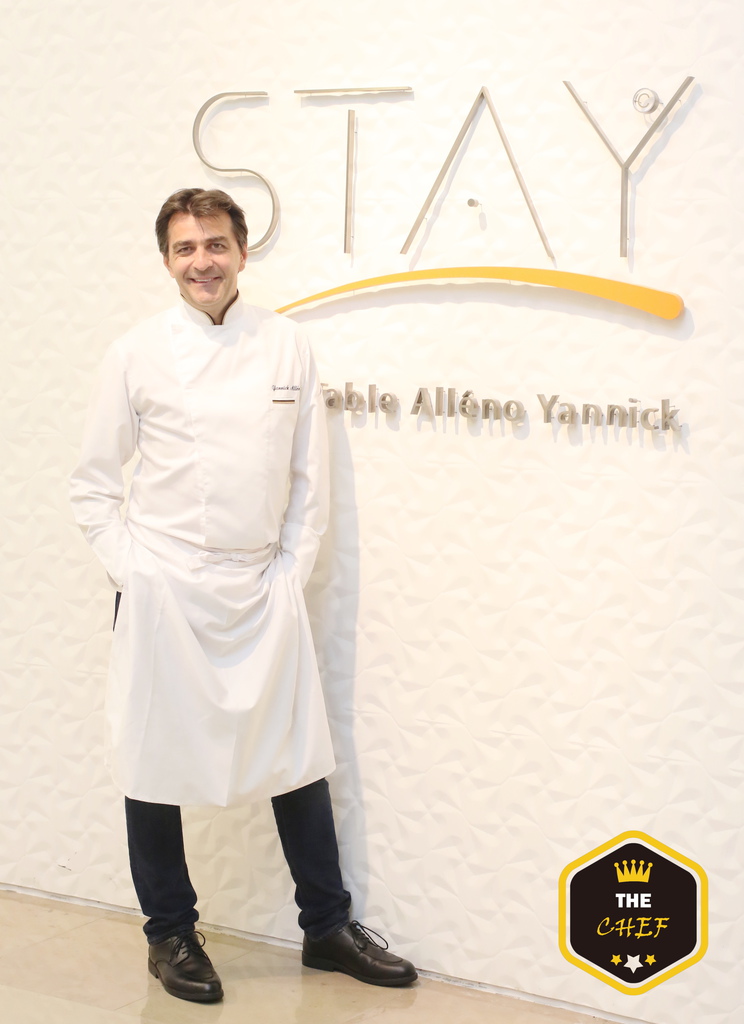 Selection:
Members on the selection board are a group of businessmen and high-end fine dining experts aged between 30 and 35 with multiple experience of dining at those restaurants and invited by Favorable Impression. There are altogether 20-something selection members to choose the best restaurants and chefs and offer guide to other business customers.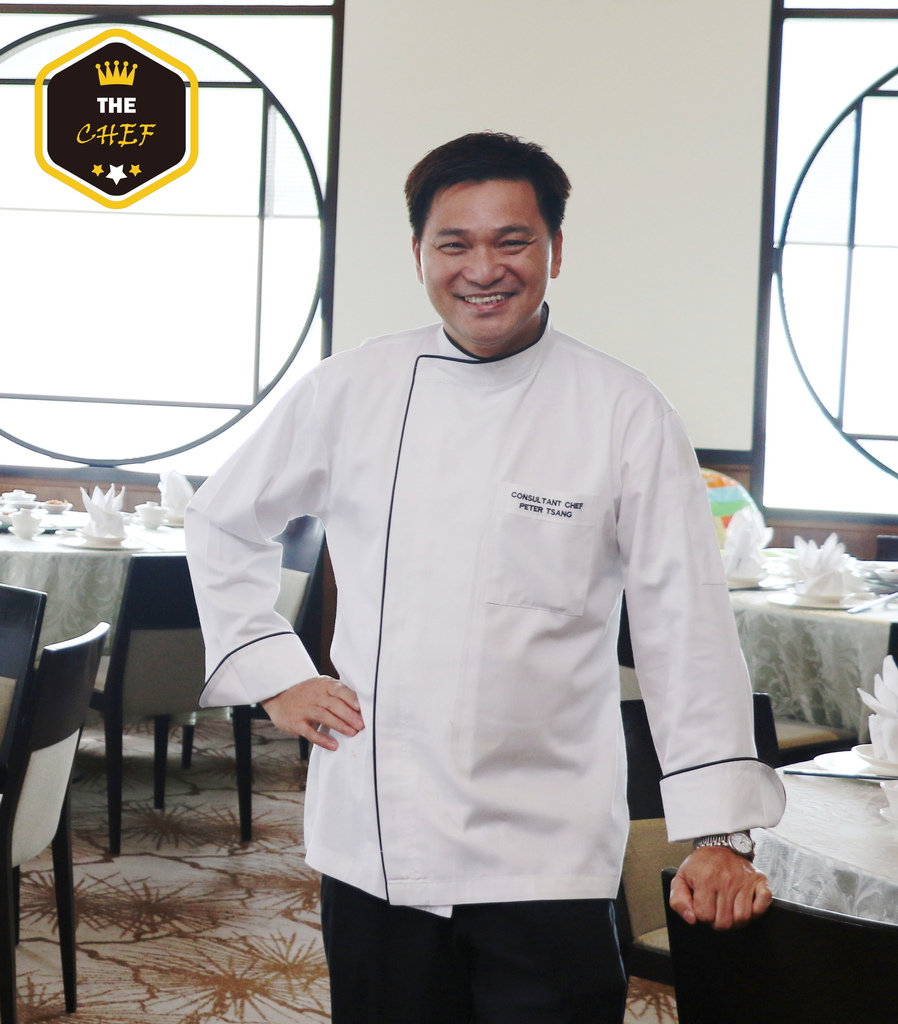 @The selection make reference to ingredients, creativity, fineness and restaurant ambiance.
@In order to ensure impartiality, members on the selection board are kept anonymous and therefore they will not attend the announcement event.
@The select members are mostly Asian, food lovers and frequently travel within Asia for various business activities.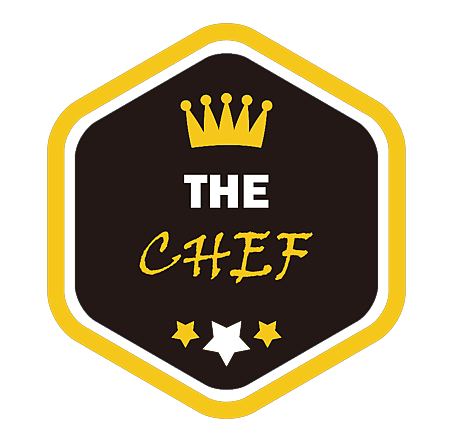 THE CHEF 2016 ASIAN TOP 20 CHEF
Shinobu Namae
Seiji Yamamoto
Gaggan Anand
Francky Semblat
André Chiang(江振誠)
Yoshihiro Narisawa
Tetsuya Wakuda
Yoshiaki Takazawa
Chan Yan Tak(陳恩德)
Shuzo Kishida
Ian Kittichai
Yannick Alléno
Keizo Sugimoto
Peter Tsang(曾鏡雄)
Richard Ekkebus
Hideaki Sato
Koji Shimomura
David Thompson
Cheng Kam Fu(鄭錦富)
Julien Royer

2016 Best Restaurants Guide
2016 Best HONG KONG Restaurants
| | | |
| --- | --- | --- |
| Restaurants | Index by Cuisine | |
| 8 1/2 Otto e Mezzo BOMBANA | ITALIAL | Traditional |
| L'Atelier de Joël Robuchon | FRENCH | Traditional |
| Lung King Heen 龍景軒 | CHINESE | Traditional |
| Amber | FRENCH | N.C |
| Tenku Ryugin 天空龍吟 | JAPANESE | N.C |
| Shang Palace 香宮 | CHINESE | N.C |
| Summer Palace 夏宮 | CHINESE | Traditional |
| Celebrity Cuisine 名人坊 | CHINESE | Traditional |
| Tin Lung Heen天龍軒 | CHINESE | N.C |
| Pierre | FRENCH | N.C |
| Ta Vie旅 | ASIAN/FRENCH | N.C |
| Seasons | FRENCH | Traditional |
| Fook Lam Moon 福臨門 (灣仔) | CHINESE | Traditional |
| Spoon by Alain Ducasse | FRENCH | Traditional |
| Tosca | ITALIAL | N.C |
| Canton Room粵軒 | CHINESE | Traditional |
| The Chairman大班樓 | CHINESE | Traditional |
MACAU Restaurants
| | | |
| --- | --- | --- |
| Restaurants | Index by Cuisine | |
| The Eight 8餐廳 | CHINESE | N.C |
| Jade Dragon 譽瓏軒 | CHINESE | N.C |
| Golden Flower 京花軒 | CHINESE | Traditional |
| Robuchon au Dome | FRENCH | Traditional |
| The Tasting Room by Galliot 御膳房 | FRENCH | Traditional |
Singapore Restaurants
| | | |
| --- | --- | --- |
| Restaurants | Index by Cuisine | |
| JAAN | FRENCH | N.C |
| Tippling Club | MODERN | N.C |
| Restaurant André | FRENCH | N.C |
| WAKU GHIN | JAPAN/FRENCH | Traditional |
| Les Amis | FRENCH | Traditional |
| IGGY'S | FRENCH | N.C |
| Jade Restaurant 玉餐廳 | CHINESE | Traditional |
| Burnt Ends | Grill | B.B.Q |
| Summer Pavilion 夏苑 | CHINESE | N.C |
| Odette | FRENCH | N.C |
| Shinji by Kanesakaすし道真次 | JAPANESE | Sushi |
| Jiang-Nan Chun江南春 | CHINESE | N.C |
| Majtseic Restaurant 大華 | CHINESE | N.C |
TOKYO Restaurants
| | | |
| --- | --- | --- |
| Restaurants | Index by Cuisine | |
| Narisawa | MODERN | N.C |
| RYUGIN龍吟 | JAPANESE | N.C |
| ISHIKAWA神楽坂石かわ | JAPANESE | Kaiseki |
| Quintessence | FRENCH | N.C |
| Aronia De Takazawa | MODERN | N.C |
| Sushi Saito鮨さいとう | JAPANESE | Sushi |
| Aoyamaesaki青山えさき | JAPANESE | Kaiseki |
| Ajimanxu六本木味満ん | JAPANESE | Puffer Fish |
| Esquisse | FRENCH | N.C |
| Édition Koji Shimomura | FRENCH | Traditional |
| Ginza Kojyu銀座小十 | JAPANESE | Kaiseki |
| Tempurakondou てんぷら近藤 | JAPANESE | Tempura |
| Tsujitome辻留 | JAPANESE | Kaiseki |
| Joël Robuchon | FRENCH | Traditional |
| Shoufukurou招福楼東京店 | JAPANESE | Kaiseki (tea ceremony-type) |
| Beige Alain Ducasse | FRENCH | Traditional |
| Momonoki 御田町桃の木 | CHINESE | Traditional |
| Mikawazezankyo みかわ是山居 | JAPANESE | Tempura |
| L'Effervescence | FRENCH | N.C |
| Florilege | MODERN | N.C |
| La FinS | FRENCH | N.C |
| Cuisine[s] Michel Troisgros | FRENCH | N.C |
KYOYO Restaurants
Restaurants

Index by Cuisine

Kikunoi 菊乃井本店

JAPANESE

Kaiseki (tea ceremony-type)

Kyoto Kitcho吉兆嵐山本店

JAPANESE

Kaiseki (tea ceremony-type)

Mizai未在

JAPANESE

Kaiseki

kyoryori Nakamuraなかむら

JAPANESE

Kaiseki

Gionsasaki 祇園さゝ木

JAPANESE

Kaiseki

Matayoshi 祇園又吉

JAPANESE

Kaiseki

Gion Maruyama祇園丸山

JAPANESE

Kaiseki (tea ceremony-type)

Kenninji Gion Maruyama

建仁寺祇園丸山

JAPANESE

Kaiseki (tea ceremony-type)

Roan kikunoi 菊乃井露庵

JAPANESE

Kaiseki

Ryouzampaku梁山泊

JAPANESE

Kaiseki (tea ceremony-type)

Wagokoroizumi 和ごころ泉

JAPANESE

Kaiseki

Kyoto Tsuruya岡崎つる家

JAPANESE

Kaiseki (tea ceremony-type)

Toriyasa鳥彌三

JAPANESE

Chicken Cuisine
TAIPEI Restaurants
Restaurants

Index by Cuisine

RAW

MODERN

N.C

MUME

MODERN

N.C

Paris 1930

FRENCH

N.C

STAY By Yannick Alléno

FRENCH

N.C

Taipei World Trade Center Club Chinese Restaurant 台北世界貿易中心聯誼社

中餐廳

CHINESE

Traditional

Nihonryori RyuGin祥雲龍吟

JAPANESE

N.C

My Humble House寒舍食譜

CHINESE

Traditional
BANGKOK Restaurants 15間
| | | |
| --- | --- | --- |
| Restaurants | Index by Cuisine | |
| NAHM | THAI | Traditional |
| Eat Me | INTERNATIONAL | N.C |
| Sra Bua By Kiin Kiin | THAI | N.C |
| Gaggan | INDIAN | N.C |
| BO LAN | THAI | Traditional |
| Issaya Siamese Club | THAI | N.C |
| Le Normandie | FRENCH | Traditional |
| Water Library | FRENCH | N.C |
| Benjarong | THAI | N.C |
| Enoteca Bangkok | ITALIAL | Traditional |
| J'AIME by Jean-Michel Lorain | FRENCH | Traditional |
| OSHA Bangkok | THAI | N.C |
| Savelberg | FRENCH | Traditional |
| The China House中茗閣 | CHINESE | N.C |
| L'Atelier de Joël Robuchon | FRENCH | Traditional |
*N.C (Nouvelle Cuisine)
責任編輯:Jacky Yang(Taipei)
THE CHEF(ASIAN)
Editor-in-Chief:Jadon Lin(HK)
Full Senior Editor:Lathan Wu (HK)
Associate Senior Editor :Jacky Yang (TW)
Editor : Cathy Chao (TW)
Senior Reporter:Gabbana(TW)
2015 TAIPEI